Being a software engineer often affords the privilege of working while traveling. Even prior to the COVID-19 pandemic, developers could often set up from anywhere in the world as long as they got the work done and were available during core working hours (many require that you stay within certain time zones).
I'm currently writing this while on a flight heading home from Cancun after an eventful bachelor party. However, rather than spending a mere 3 nights in Mexico like most people in my party, I was able to stay for a whole 2 weeks (and could've stayed even longer if I'd wanted to).
Cancun (as well as many resort cities) have two different sections:
The beach resort/hotel area.
2. The downtown area where you'll find more local culture
Both are wonderful in their own ways and deserving of your time. You cannot miss the white sand beaches of Cancun and you can't miss the culture of the locals.
Don't be a tourist, be an explorer
Where I stayed
During the week, I stayed at a nice and affordable Airbnb in Downtown Cancun. There I was able to take my time and soak in the local culture and eat delicious street tacos.
But most importantly, this Airbnb has fast internet (100MB).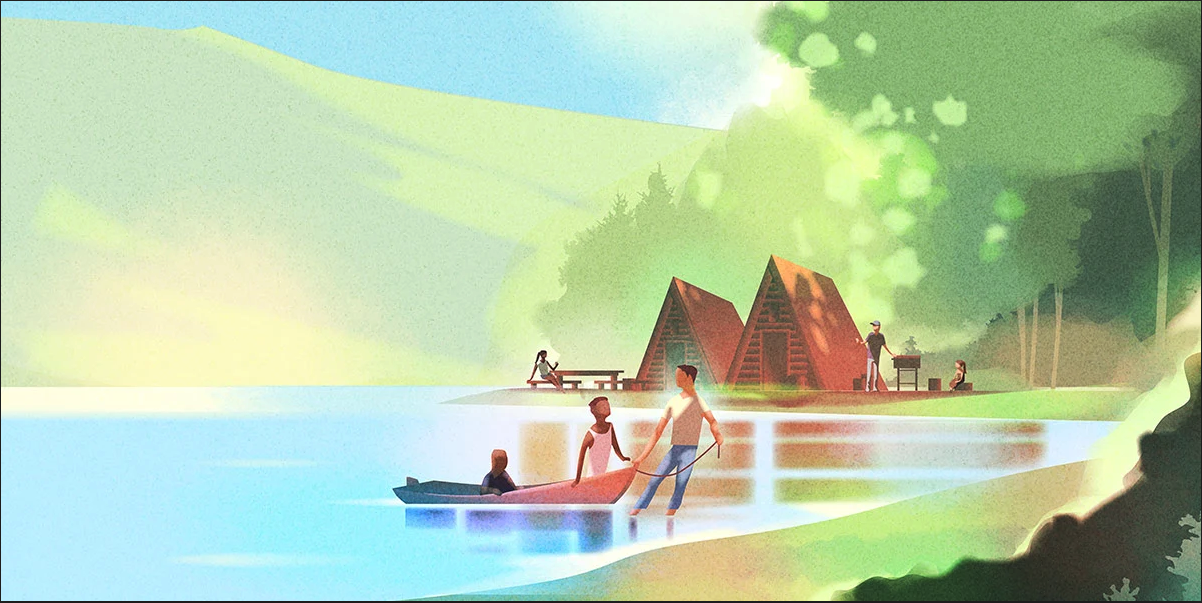 After tips and cleaning fees, it only came out to $300 for 7 days. I would definitely come back and do it again.
On the weekends, I did the typical tourist thing and stayed at a couple of different all-inclusive resorts while dipping my feet in the awesome Caribbean waters.
Normally people travel from Thursday to Sunday. However, they end up losing two days due to flights. I was able to fully enjoy my time and could stay late on Sunday night at the resort before coming back to my Airbnb that's one taxi away.
The Checklist
Here is a checklist for any digital nomad that is looking to spend more than a few days away from their home desk.
Some items on here may be clearly obvious, but every traveler can relate to forgetting some of the most obvious necessities.
Mouse w/ charger or fresh batteries.
Using the trackpad on your laptop may work for a couple of days or so. However, if you are going to be coding for an extended period of time, this may quickly get tiresome. Make sure you also bring your charger or pop in a new set of batteries prior to your flight so you don't need to worry!
2. Keyboard
This is definitely debatable however, I found myself getting quickly tired of using the Macbook's keyboard. Furthermore, my laptop often gets hot which also makes my keyboard hot to touch. If you find yourself working on a hot computer, then it's a good idea to bring yourself a keyboard. And especially if you use Android Studio.
I use a split keyboard from Freestyle, which greatly improves my posture and productivity so I don't have to be hunched over a laptop.
3. Second monitor or iPad
An iPad is an excellent investment for the traveler. You can use it for conveniently watching movies or TV shows while on the plane, then you can seamlessly use it as a second monitor for your Macbook.
Here's how to get started on using an iPad.
Personally, a second monitor is a must-have for any trip where I'll be working for 5 or more days.
4. Wired Headphones
It has become more common for people to simply use wireless headphones, but we can easily forget to charge them. And of course, they will run out of power in the worst possible scenarios. Furthermore, they can sometimes get a little pesky and have connectivity issues. Pack a set of wired headphones for peace of mind knowing that you have a reliable backup in case the wireless ones let you down.
5.  International power adapter
This travel adaptor not only is useful as an adapter, but it also functions like a powerstrip. It's useful even in places like Mexico where the plugs are the same as in the United States. I can charge my phone, laptop, and iPad when the wall outlets are limited. This item definitely deserves a spot in your travel bag.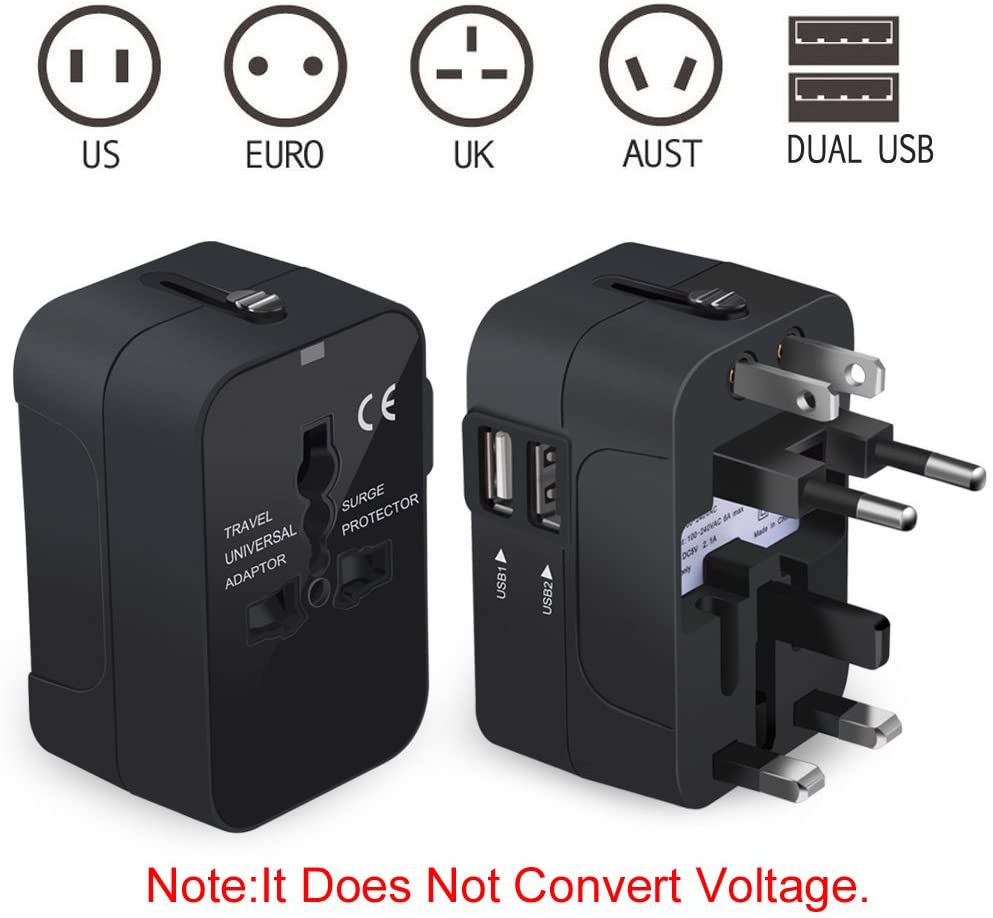 Give these items a try!
This is a personal list and some items on here may seem a little unnecessary to bring. However, if you go on an extended trip with many working days, you will notice a huge difference in your productivity and happiness in your work environment.
Working remotely is a privilege and there's no excuse for losing productivity for things that are fully within your control. Let's make good use of the hardware tools out there to ensure that we are able to contribute well at work while enjoying the different cultures of the world!